Drag the "Image" element to the top of this page. Then click on it and upload your banner.
XL Pitbulls / American Bullies
These are your social icons. Please do not delete.
CHECK OUT OUR UPCOMING BREEDINGS! RESERVE YOUR PUPPY TODAY!
Extra area to hold elements that you want to appear on every page just below the nav bar.
BREEDINGS
PUPPIES DUE APRIL 4, 2018!!!
​ CONTACT 9857059599 FOR AVAILABILITY
Male 1 SOLD -- KARL
​
Male 2 SOLD -- EDDIE

Male 3 — SOLD

Male 4 — Avaliable 4500

Male 5 — Avaliable 4000

Male 6 — Avaliable 3500

Male 7 — Avaliable 3000



Female 1 RESERVED BBK

Female 2 SOLD U.K

Female 3-SOLD UKRAINE

Female 4- SOLD

Female 5- SOLD

Female 6- Avaliable 3500

---
BOSSY'S KIMBO
Breeding will take place MAY 2018
1st pick male--RESERVED

2nd pick male 5500

3rd pick male 5000
​
4th pick male 4500

1st pick female--- RESERVED

2nd pick female 5500

3rd pick female 5000
​
4th pick female 4500
---
---
Male 1

Male 2

Male 3

Male 4

Male 5

Male 6

Female 1

Female 2

Female 3

Female 4

Female 5

Female 6
---
NOTE: Any elements that you drag into the dashed area below will appear near the bottom of all your pages.
"NOTHING BUT THE BEST!!!"
What does 1st, 2nd pick mean?
Picking order means the order in which you will get to pick your puppy. If you want to be the first person to choose which puppy you want, you will want to reserve "1st pick". If you choose 5th pick, you will have to wait until the people in front of you have chosen their puppy. You will choose out of the remaining puppies left.
What age are the picks made?
hOW MUCH IS THE DEPOSIT TO RESERVE MY SPOT?
Prices of puppies will vary on the breeding. All puppies start at $3,000.
When is the finally payment due for the puppy?
Final payment is due exactly one month from the birth of the puppies.
I don't live in louisiana. how will i RECEIVE my puppy?
Not a problem! Puppies can be shipped directly to your local airport. See
SHIPPING INFO
for more details.
What age will i RECEIVE my puppy?
Puppies are ready to go to their forever homes at 8 weeks old.
IF you do not see your question above please feel free to contact us at anytime. BBk is always open and eager to answer your questions and concerns!!!!
985-705-9599 or 985-774-6791
​Bayou Blood Kennels - Home of XL Pitbulls and XL American Bullies. Located in South Louisiana.
These are your social icons. Please do not delete.
Copyright © 2016 Dogwebz.com All Rights Reserved
Powered by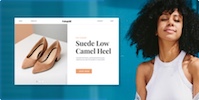 Create your own unique website with customizable templates.